Every year the Pacifica Police Officers' Association donates money and time to benefit numerous charities, groups and organizations in Pacifica and throughout San Mateo County.


---

National Law Enforcement Officers' Memorial Fund (NLEOMF)
"The mission of the National Law Enforcement Officers Memorial Fund is to generate increased public support for the law enforcement profession by permanently recording and appropriately commemorating the service and sacrifice of law enforcement officers; and to provide information that will help promote law enforcement safety." - NLEOMF


---

California Peace Officers' Memorial Foundation (CPOMF)
"The California Peace Officers' Memorial Foundation is a non-profit charitable foundation whose mission is to recognize and honor California's peace officers who gave their lives "In The Line of Duty" serving the citizens of this great state, and provide support to the family members left behind." - CPOMF
---
Police Officers Research Association of California (PORAC)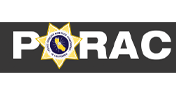 The mission of PORAC is to maintain a leadership role in organizing, empowering and representing the interests of rank-and-file peace officers. And to identify the needs of the law enforcement community and provide programs to meet those needs. - PORAC
---
The 100 Club of San Mateo County
The One Hundred Club is dedicated to supporting the Peace Officers of San Mateo County by providing immediate financial assistance to the families of law enforcement officers killed in the line of duty, granting scholarships to their children, and funding instruction that will better prepare our officers to protect the communities they serve and protect themselves from harm's way in the performance of their duties. - Miracles For Kids
---
San Mateo County Deputy Sheriff's Association Code 30 Foundation (MYDSA)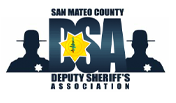 The San Mateo County Deputy Sheriff's Association members are focused on making San Mateo County a safe place to live, work and raise children. Our members continue to lead the fight against gangs, drugs and domestic violence in San Mateo County. The San Mateo County Deputy Sheriff's Association is proud of the dedicated men and women who put their lives on the line every day to improve public safety.

---
American Red Cross Biomedical Services plays a critical role in our nation's health care system. It is the largest single supplier of blood and blood products in the United States, collecting and processing approximately 40 percent of the blood supply and distributing it to about 2,600 hospitals and transfusion centers nationwide.

---
California Narcotics Officers' Association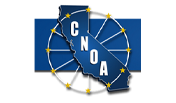 For over 50 years, CNOA has offered the finest training available in all areas of narcotic enforcement activities to the dedicated men and women who are our first line of defense against the proliferation of illegal drugs in our state. This web site is regularly updated to provide another avenue for the exchange of information and new techniques to all those who are interested in the fight against drug abuse.

---
9-99 Foundation
The National 9-99 Police and Sheriff Foundation raises funds for injured or fallen officers and their families, invests in K9 safety and training, and provides counseling and mental health resources to all officers in need.

---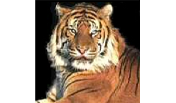 ack of the Linda Mar Valley in the picturesque coastside town of Pacifica ... 14 miles south of San Francisco. Terra Nova is a safe community of learners that prepares each student to take his/her place in the 21st century by providing both a quality academic and vocational education focused on maximizing each student's potential ... and an extracurricular program designed to foster self-esteem, tolerance and personal social responsibility.